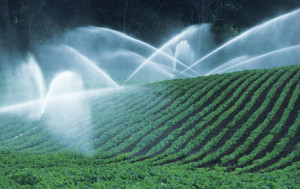 SPER Chemical Corporation also manufactures water treatment blends that can be used in Agricultural irrigation systems that have problems with minerals that are clogging your equipment or staining your plants. However, please consider that some of the treatments that can be used to remedy problems associated in Agricultural irrigation systems can also be found on our Municipal Water Treatment product page. A lot of the same problems in potable water systems occur in irrigation systems – and these treatment are non-hazardous and safe to handle.
Please review the product list on the Municipal Water Treatment page. We package our formulations in granular and liquid form for easy application.
For systems that desire – or require a more intensive treatment program, we have developed two treatment formulations to consider:
Our LinePurge is designed to be an initial cleansing irrigation treatment to "purge" the system of internal mineral deposits within the piping of the distribution system.
Our LineClear is formulated to be an ongoing treatment for the prevention of source mineral deposits from developing scale formations within the piping, sprinkler heads, microjets and equipment.