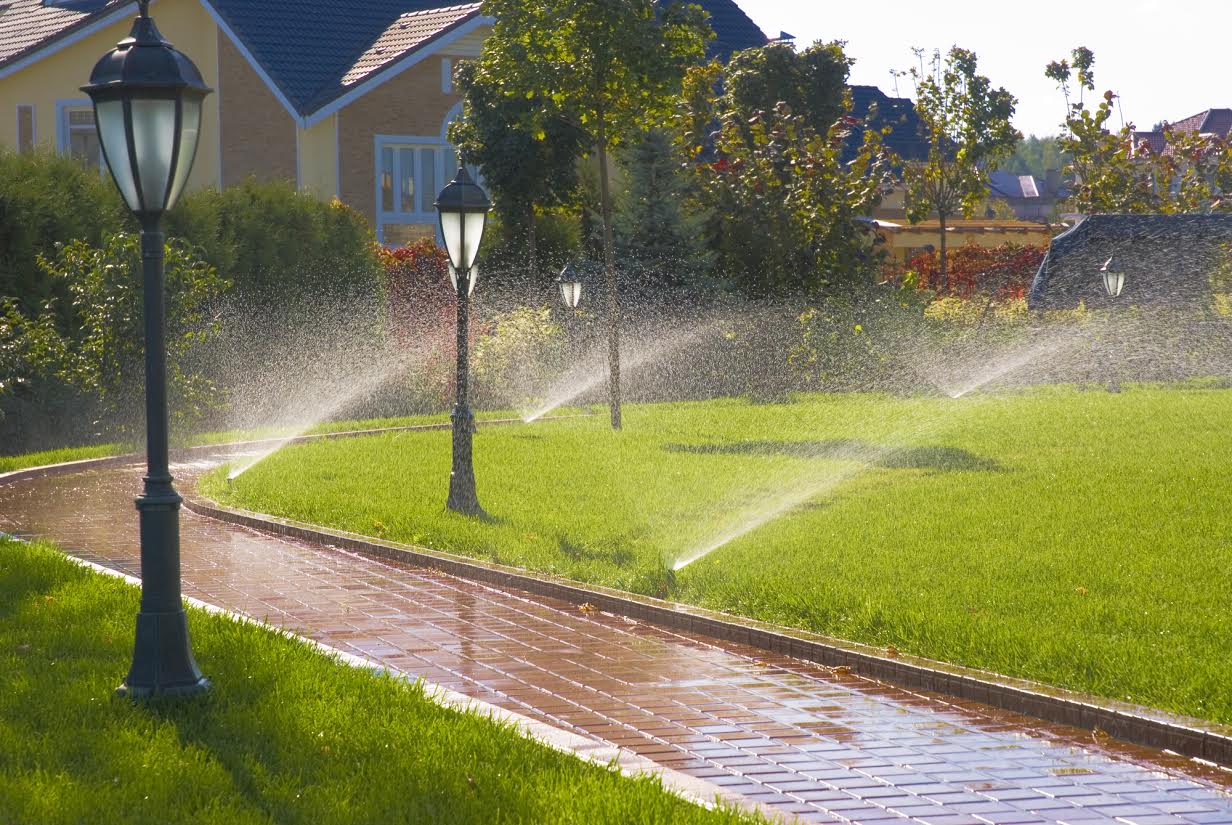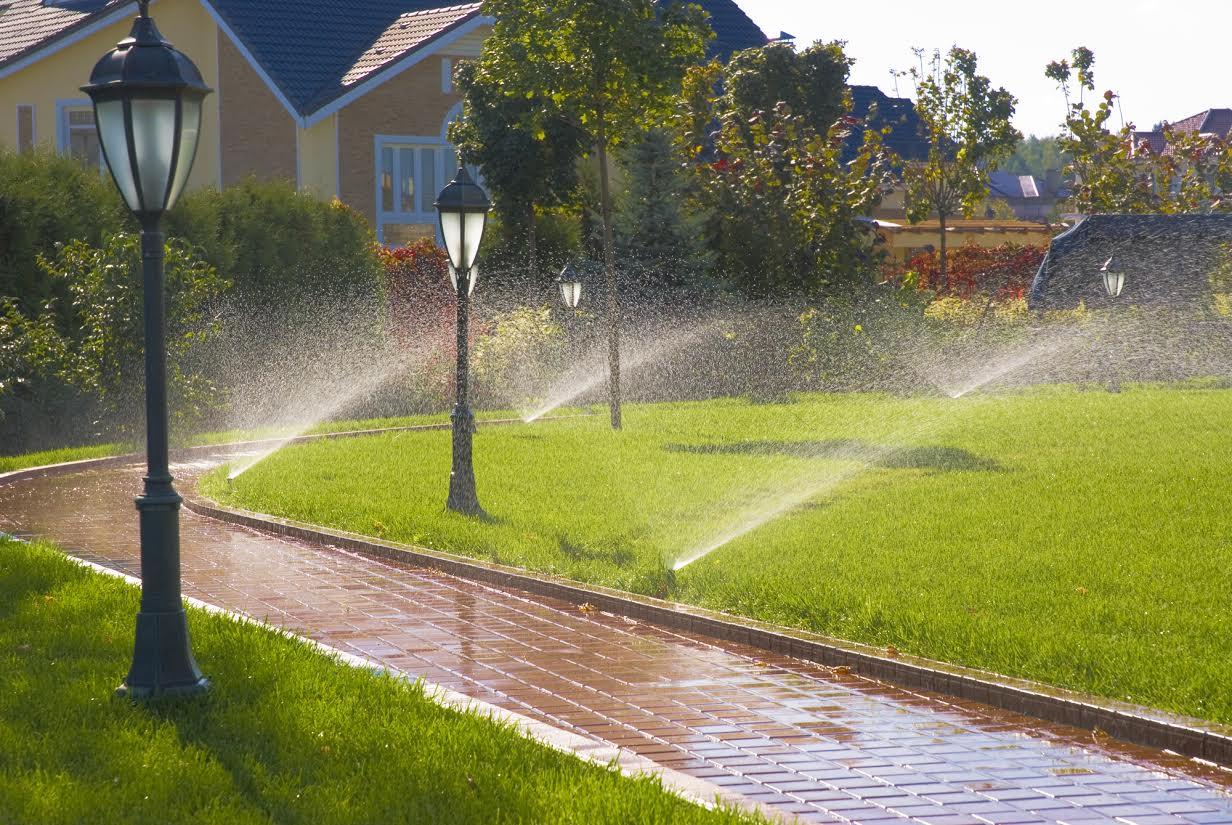 SPER Chemical's Water Treatment Formulations Sequest-All is a highly effective iron sequestrant that effectively prevents natural ferrous iron in irrigation well water from staining buildings and sidewalks. The equipment shown below are pictures of complete injection systems that can be easily installed to your irrigation line. You can choose to use either our granular or liquid formulas to create a concentrate to inject into the irrigation water. Some optional equipment include the following:
The tank: is constructed of high density UV resistant polyethylene (PE) with a 15-50 gallon capacity. The tank is translucent with 5 gallon increments allowing for visual monitoring of chemical levels without opening the tank. Typical treatment concentrations will last for weeks without refilling with water and granular or liquid Sequest-All.
The chemical feed pumps: we generally recommend is a Stenner Peristaltic pump (left) and LMI diaphragm pump (right) shown below.
Injection system for our Liquid Products
Stenner Peristaltic / 30 gallon tank system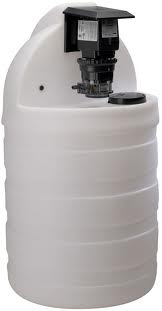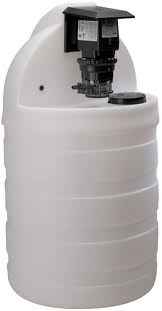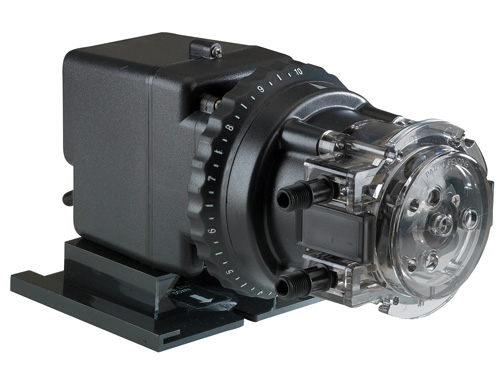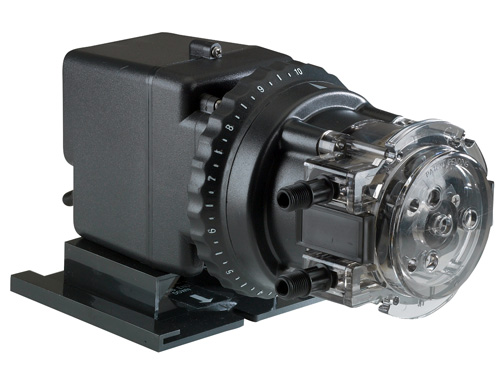 Injection system for use with our Granular Products
LMI pump / 50 gallon tank and agitator system.